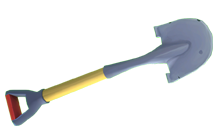 Type: Melee
Damage: 1-hit kills from behind and 2-hit kills from the front or beside
Ammo: ∞
Spawn: Always with the player
Type: Melee
Damage: 1-hit kills
Ammo: ∞
Spawn: Given to Juggernaut in the Jug-or-not gamemode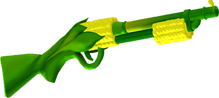 Type: Short-Medium Pellet Shotgun
Damage: 1-hit kills when short range, 2-3 hit kills from medium range
Ammo: 8
Spawn: Medium-fast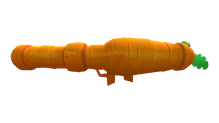 Type: Long-Range Rocket
Damage: 1-hit kills when explodes by an enemy, lesser damage for further away
Ammo: 4
Spawn: Very slow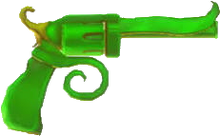 Type: Short-range Handgun
Damage: Small damage to enemies, but can heal teammates
Ammo: 6
Spawn: Fast
Type: Long-range Sniper Rifle
Damage: 1-hit for headshots, 2-hits for body shots
Ammo: 4
Spawn: Medium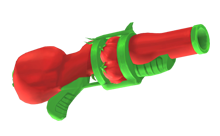 Type: Medium-Range Grenade Launcher
Damage: 1-hit kills when explodes by an enemy, lesser damage for further away
Ammo: 6
Spawn: Slow-Medium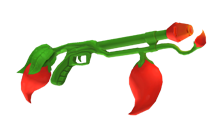 Type: Flame Thrower
Damage: Small damage, but damages enemies over time
Ammo: 100
Spawn: Medium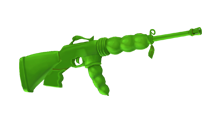 Type: Burst Fire Rifle
Damage: 1-hit for headshots, 6-hits for body shots, and can heal teammates
Ammo: 24
Spawn: Medium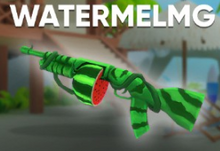 Type: Light Machine Gun
Damage: Medium
Ammo: 40
Spawn: Slow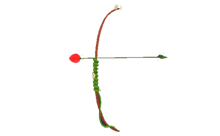 Type: Bow
Damage: 1-hit kill for headshots, 2-hit kill for bodyshots and can heal teammates.
Ammo: 12
Spawn: Medium
Bonus: If the user is set on fire, the arrows become flaming arrows which do double damage.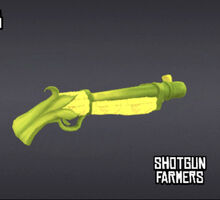 Type: Double-barreled Shotgun
Damage: 720
Ammo: 8
Spawn: Crop Drops only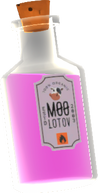 Type: Molotov
Damage: Fire damage
Ammo: Up to 3
Spawn: Unique, as it comes from a cow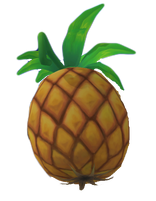 Type: Grenade
Damage: 120 damage (One hit with no shields, 2 hit with full shield)
Ammo: Up to 3
Bonus: Pressing right click instead of left click results in a shorter throw
Community content is available under
CC-BY-SA
unless otherwise noted.